Google Friends Connect is known as GFC for short, and most of the bloggers are using this to follow blogs and to have their followers.
which is really heart breaking when last night, GFC wasn't working anymore!
imagine if you have 2000+ followers of all your hard work just poof! vanish out of your sight.
of course, Some bloggers do not need Followers to proof their blog is well worthy to be read ~
why have 2000+ followers and yet you have hardly 100 views per day right?
what matters is who read your blog and not how many people follow you just because they wanted you to follow back right?
BUT, on the other hand a list of followers on your blog also shows how capable of you to attract people outside to follow you,
so it is just up to your needs ~ what do you want for your blog
and some Sponsorship
will ask for your followers on your blog, it matters more to them then the views, so of course we still need to be attached to any 'follow' widgets that are available.
Other than GFC, we have BLOGLOVIN, which are what bloggers out there are opting to switch to after GFC had been rumored to be closed down since 2011 , like seriously, now is 2013, and it hasn't been shut down at all YET.
until last night, my blog didn't show any of 642 followers anymore.
i feel for those who had 1000+ followers, are they going to start from 0 again at Bloglovin?
GFC is more convenient than any other follow widgets.
1.
once you go to your dashboard you can automatically see your following list, and you may be able to read all your favorite blog posts easily without opening another link to bloglovin ~
2. All your follower's profile is all there inside your blog! other bloggers would be able to view their profile easily and view their blog~
3. it has already been the norm for all bloggers to use GFC and it is quite hard for us to adapt into another new widget. and GFC goes together with your blogspot, it's from the same company so why detach from it?
so the question is, is GFC stil alive or not?
because today it is activated again! but it's just making us doubting it again.
are we going to use it some more after what had happen last night?
stick our head to a new follow widget
i'm going to play it safe even though it mean i have to start from 0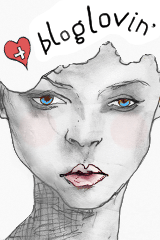 follow me via clicking this link, and i follow back
One thing when i am going through all my lovely comments from my readers,
i don't mind follow to follow , if i really like your blog, i will follow you so don't worry,
but i really dislike those whom didn't pay the least attention on what i'm posting and just pop a comment into my blog asking me to follow her.
a comment is used to comment on the post i'm blogging~
so eventually i either just ignore that comment and didn't even bother to view her back .
i think it's pretty rude to do such thing